About Drumblaster
Reduces concrete mixer build-up by 85%*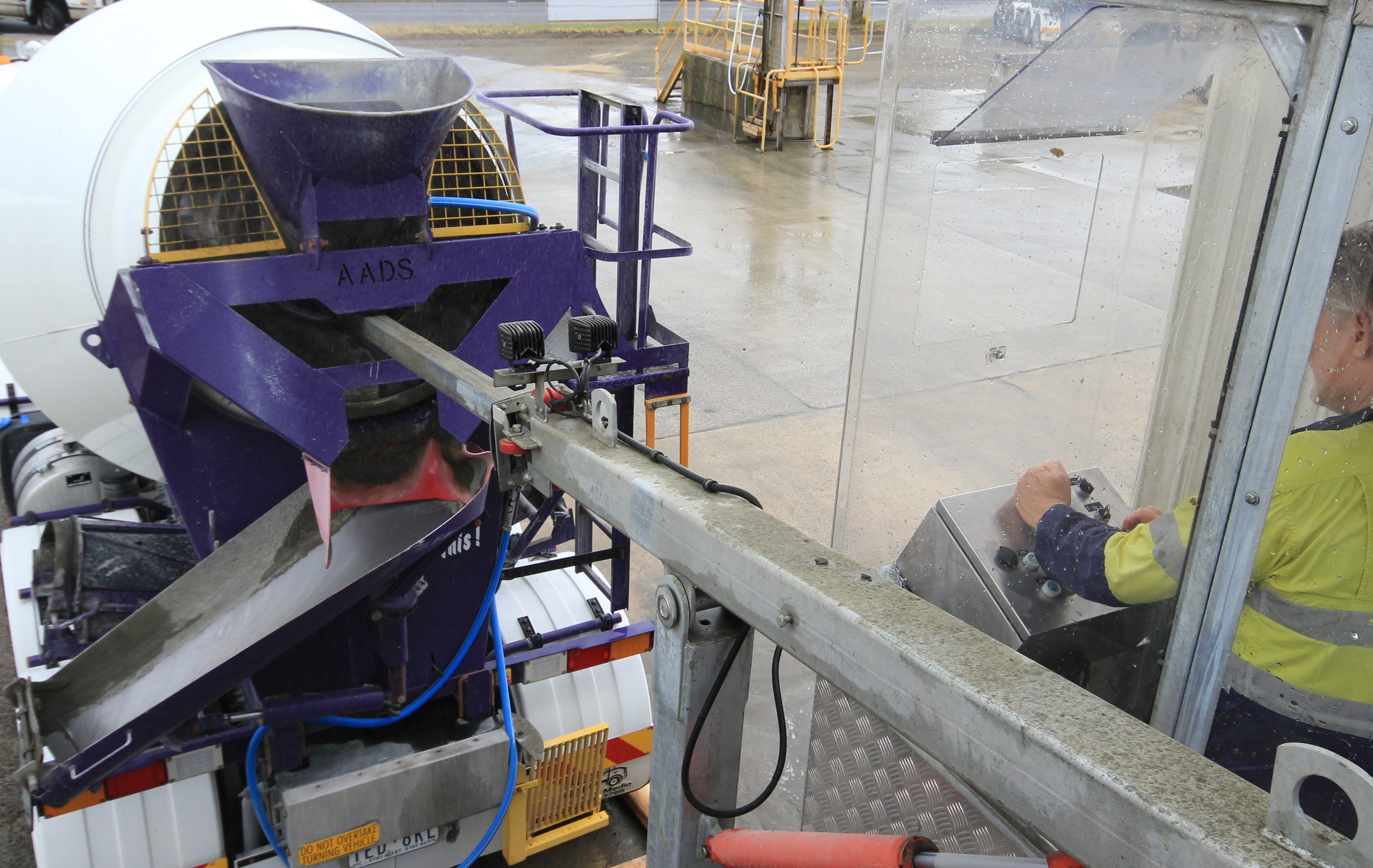 DrumBlaster is a low-pressure daily washout system for ready-mix concrete mixers. It has been specifically designed to improve productivity by doing a better job than a conventional washout. It's fast, easy and safe. It's simple and extremely effective — a boom with a low-pressure wash is inserted into the drum to remove the green concrete.
DrumBlaster is a proactive measure for cleaning concrete build-up in agitator drums.
DrumBlaster does a better job of cleaning concrete agitators/drums than conventional methods. Independent trials showed that DrumBlaster reduces agitator/drum build-up by 85%*.
Increase productivity and safety.
Provides significant operational and plant management benefits.
Drivers love it. It is so simple to use, so effective.
Find out more about the features & benefits.
Speak to one of our team members about how DrumBlaster Concrete Washout system can help you.