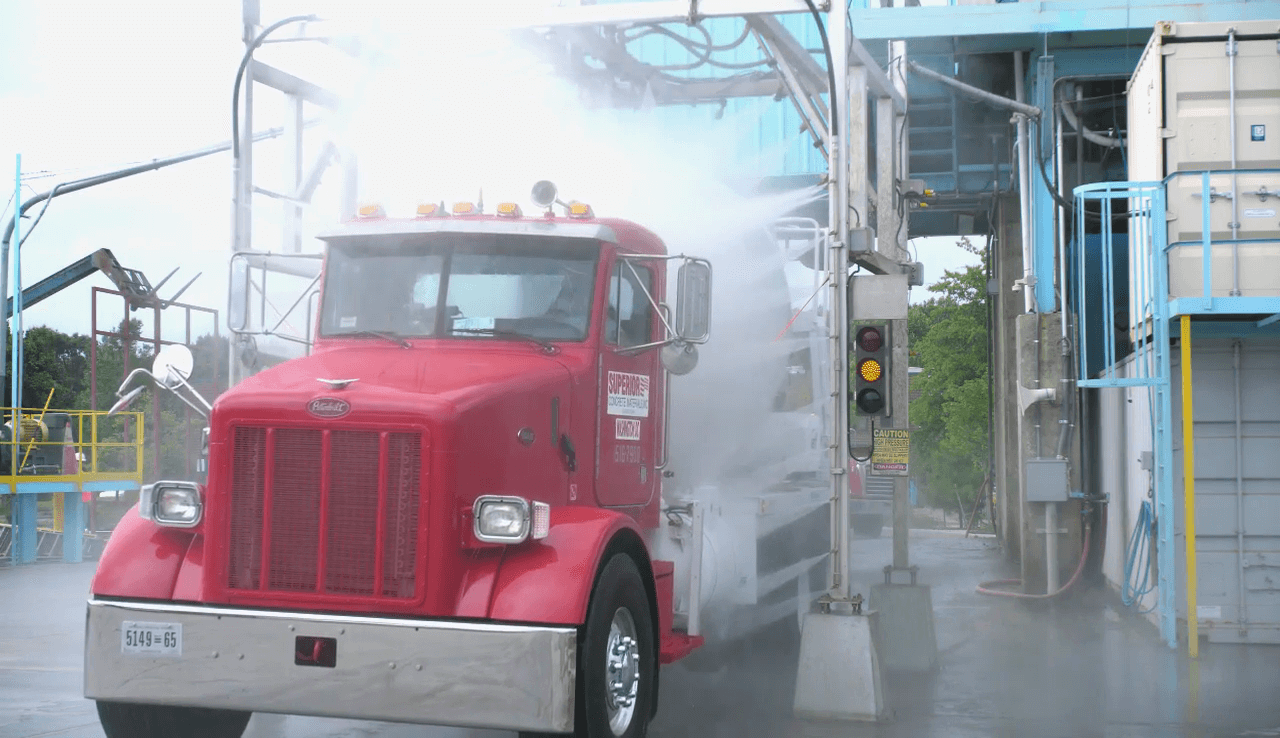 The Load and Go Ready Mix Truck Wash® is the result of 30 years of industrial high pressure wash experience. The system has been designed to completely replace the need for a mixer driver to exit the truck in order to wash down after the loading process. Since 2008 we have been effectively cleaning mixers (both front and rear discharge) at wet and dry batch plants across the country. Concrete producers of all stripes have proven this system makes sense for almost all ready mix operations because it:
Speeds delivery/Reduces labor cost
Improves QC by tightly controlling the volume of wash down water entering the mix (5.5-6.5 gallons of water)
Thoroughly cleans the mixer (45-60 seconds)
Improves safety
Reduces fuel costs
Reduces maintenance costs
Reduces chemical costs
Load & GO is basically a car wash but for trucks. After the Concrete Truck has been loaded it washes all the concrete dust etc so it,
Keeps the truck clean and stops the continual build up
Stops the trucks from dragging residual concrete or other out the front door
Can clean tippers and Cement tankers
More information available from here.
Categorised in: Latest News